White Fillings in Jimboomba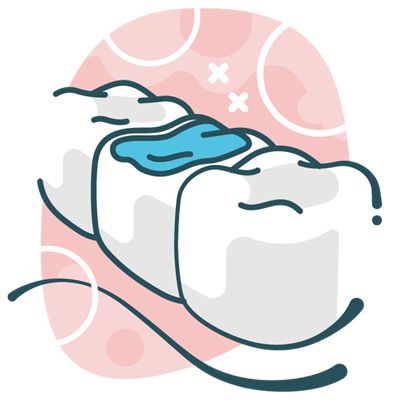 Of course, we want you to avoid needing a filling in the first place. But if you do need one, then forget the old, ugly metal fillings! Modern, white dental fillings are natural looking, and even durable, with proper maintenance. Don't tell anyone that you got a filling – and no one else will know the difference!
What to expect at your appointment?
After your Jimboomba Dentist consults with you, we will numb the area to ensure you are comfortable during the quick procedure. Then we remove any damaged surface of the tooth if necessary, then the filling is shaped into place. We offer tooth coloured, highly durable fillings which means you can smile for many years to come without having to worry about a broken or cracked tooth.
We also offer many other cosmetic dentistry solutions such as:
Teeth whitening
Veneers
Crowns and Bridges
Plus more!
Get started today!
Contact Flagsmile Dental to get your smile in healthy shape. Our friendly team look forward to seeing you again soon.
The earlier your dentist repairs your teeth, the smaller and more affordable your filling will be. Call us today!
CONTACT US
White Fillings Jimboomba, Flagstone | (07) 5546 9710